Camel steals food bag while ostrich pecks at SUV
April 8, 2017 | 12:41 pm&nbsp&nbsp&nbsp&nbsp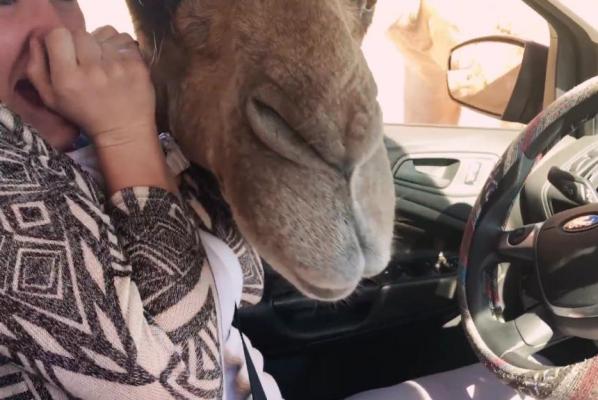 April 8: Tourists driving through a Texas safari park captured the moment a camel stole a bagged lunch while an ostrich pecked at their SUV.
Carrera Powell posted a video to YouTube showing what happened when the vehicle, carrying two women and a young girl, was blocked by a camel and an ostrich in the road.
The video shows the camel reach its head in the window and reach over the driver to steal a paper bag filled with food.
"He ate the whole bag!" one of the women exclaims.
The women decide to roll up their windows to prevent the ostrich from copying the camel's behavior, but the big bird instead ends up pecking at the outside of the vehicle. Upi.com