Dr KC gives 24-hour ultimatum to appoint Dean at IOM
November 13, 2016 | 3:02 am&nbsp&nbsp&nbsp&nbsp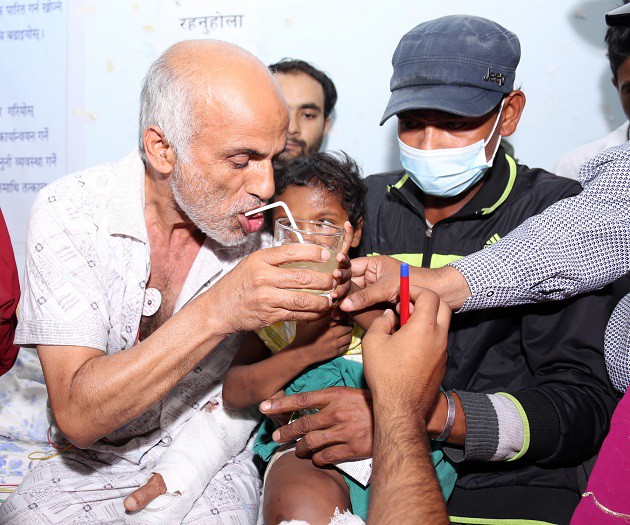 Kathmandu / Nov 12: Medical doctor Govinda KC, who launched protest time and again in the past, demanding reforms in the medical sector, on Saturday gave the government a 24-hour ultimatum to appoint dean of the Tribhuvan University Institute of Medicine (IOM) on the basis of seniority, instead of political power sharing.
This is the second time that Dr KC gave the government an ultimatum to appoint dean of IOM.
He also warned to start his 10th fast-onto-death if his demand is not fulfilled. The ultimatum will expire on Sunday at 2 pm.
Dr KC has also demanded that the fees for MBBS and BDS programmes should be retained as last year.
Last year, the total fees for MBBS within Kathmandu valley was set at Rs 3.5 million per student and Rs 3.85 million outside the valley. Likewise, Rs 2 million was set for BDS per student.
Position of dean of IOM is lying vacant since nine months ago while the stint of four assistant deans has just completed.
Also accusing TU Vice Chancellor Tirtha Khaniya of trying to fill TU with political cadres and medical mafias, he also issued a 12-point ultimatum to sack Khaniya. RSS