Risk areas to be identified for widening of Narayangadh-Mugling road
April 5, 2017 | 10:31 pm&nbsp&nbsp&nbsp&nbsp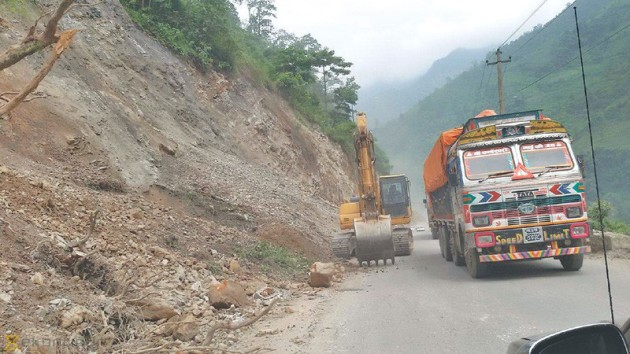 Chitwan / April 5: Risk areas will be identified for the widening of Narayangadh-Muglin road that is in progress.
Experts and engineers will be part of the work that includes testing and identifying the risk zone and adopting necessary awareness method, said Chief District Officer, Chitwan, Narayan Bhatta, also coordinator of the District Natural Disaster Management Committee.
The action follows an incident wherein two people were killed and two others injured in a dry landslide at Ghumaune, Kabilash along the road two days ago. Five vehicles were also buried in the incident.
Bhatta said directions have been given following the incident to pay a special attention to reduce accidents along the road and continue the work unhindered. RSS