SC stimulates Press Council for implementation of journo act
February 25, 2018 | 7:48 pm&nbsp&nbsp&nbsp&nbsp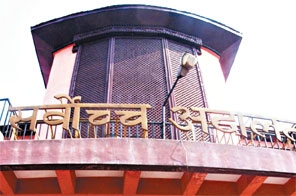 Kathmandu / Feb 25: Supreme Court has ordered Press Council to monitor proper regulation of the code of conduct during the publication of any news.
Issuing an interim order, the single bench of Chief Justice Gopal Prasad Parajuli has asked the council to monitor and to legally probe the news published by any media.
Likewise, the apex court has stimuli the council to implement the Press Council Act right away to control the publication of misleading news anymore. The court has issued the interim order at a time when the controversial news are being reported in various media regarding the issue of date of citizenship and authenticity of the certificates of CJ Parajuli.
According to the full text of the interim order, the bench has ordered the publisher, editor and reporters of Kantipur Publication to present at the court to submit the source and the base of the news published regarding the issue within three days.
Similarly, the apex court has mentioned that the news published in the issue has defamed the court and the judge and has weakened the independent judiciary and has ultimately hampered in the judiciary process to deliver the free and fair justice.