Nepal Army facilitates health camp in Bhojpur
December 5, 2018 | 9:21 pm&nbsp&nbsp&nbsp&nbsp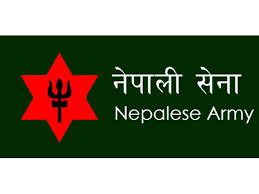 Bhojpur / Dec 5: Nepal Army organised a health camp at Tyamkemaiyum Rural Municipality of Bhojpur district on Tuesday.
The free health camp was organised in Kot of Tyamkemaiyum-7 with the aim to provide heath services to locals of the village, close to the vicinity of their residence.
Nepal Army's Eastern Pritana Field Hospital, Rana Bam Battalion-Bhojpur, and District Hospital together organised the health camp.
Health check-up was carried out on 370 people, according to the organising Rana Bam Battalion.
Locals were treated for various ailments related to gynaecology, ear-nose-throat (ENT), and opthalmology among others. People from wards 5 to 9 of the rural municipality received health services through the camp, informed the organisers.
Dr Pavitra Shrestha, Dr Ram Shrestha among other health professionals carried out treatment of the patients.
Likewise, free medicines were also distributed to health service seekers at the camp.Courtesy: The Himalayan Times