SC hands clean chit to former IGP in corruption case
December 6, 2018 | 9:11 pm&nbsp&nbsp&nbsp&nbsp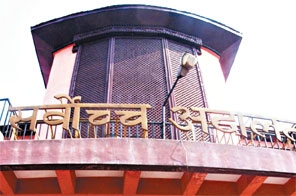 Kathmandu / Dec 6: The Supreme Court on Thursday cleared former Inspector General of Police Moti Lal Bohara of corruption charges.
The verdict was delivered by a division bench of Justices Sarada Prasad Ghimire and Purushottam Bhandari in line with a memorandum of appeal filed by Bohora at the SC .
Commission for the Investigation of Abuse of Authority (CIAA) had filed a graft case against Bohara, his daughter Jyostsana late wife Kala 15 years ago.
The anti graft body had accused Bohara of owning disproportionate asset worth Rs 23.8 million.
Bohara, who joined the Nepal Police in 1967 rose to the rank of Inspector General of Police and had retired from the service in 1996.