Nepse suffers double-digit fall
December 18, 2018 | 9:11 pm&nbsp&nbsp&nbsp&nbsp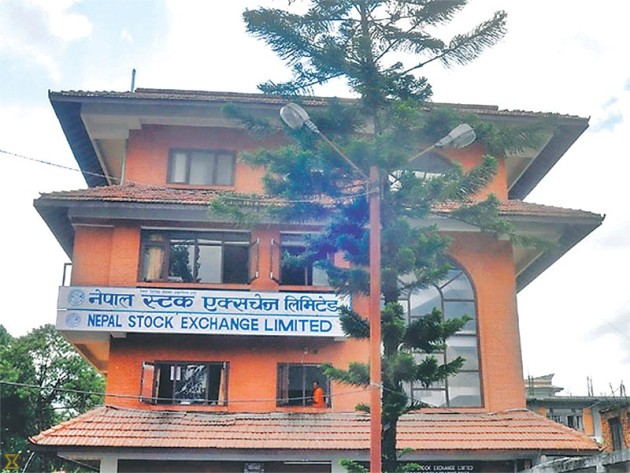 Kathmandu / Dec 18: The domestic share market that surged for the two straight days on Sunday and Monday was hit by a double-digit fall today, the third day of the week.
The Nepal Stock Exchange (NEPSE) index plummeted 14.61 points to close at 1,168.17 points, making the investors disappointed.
According to the NEPSE, the sensitive index measuring the trade and values of 'A' class companies fell by 3.04 points and sit at 248.59 points. A total of 1,478,724 units of share of 159 companies were traded today and the total turnover was Rs 532,325,646.
Two sub-indices remained exceptional to other eight sub-indices as they recorded a rise in their share price today, closing with a green symbol. They are manufacturing and production (9. 31) and other groups (5.38 points). RSS