26 metric tonnes of waste managed from Kathmandu Valley
December 29, 2018 | 8:35 pm&nbsp&nbsp&nbsp&nbsp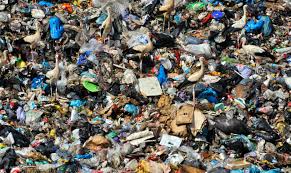 Kathmandu / Dec 29: Twenty-six metric tons of waste was collected from the Kathmandu Valley-based rivers and the Ring Road Area today and managed. Under the 294th week of the Bagmati Cleanup Mega Campaign, the river was cleaned near the Thapathali Bridge in Lalitpur with the management of seven metric tons of waste. People's representatives from the Kathmandu metropolis- 2 and 10 also joined the campaign, said Kishor Singh Shahi, one of the campaigners.
Likewise, on the occasion of the 155th week of the Bagmati river cleanup campaign above the Guheshwori area, the river area near the Nami College at Gokarneshwor municipality-7 was cleaned. According to Bagmati Beauty Concerned Forum chair Uttam Pudasaini, degradable and non-biodegradable garbage was managed separately.
At the programme, High-Powered Committee for the Integrated Development of the Bagmati Civilisation chair Narendra Raj Basnet assured that till the 300th week of the campaign, the cleanliness of the river in the Makalbari area will be restored, making it suitable for bathing. Ward chair Keshab Gurung pledged to fully ban the use of plastic bags by the next six months.
Ratopul-Setopul-Rudranagar area (under the 249th week of Rudramati Cleanup Campaign); Manamaiju bridge area along the Tokha municipality-9 and Tarakeshwor municipality-10 (Bishnumati River Cleanup Campaign); Manohara River near the Sanjaya Sai Ashram; an area from Gongabu Chowk to Samakhusi Chowk ( under the 90th week of the Ring Road Cleanup Campaign) and the Aloknar area were cleaned with a large participation of people
Former minister Dr. Baburam Bhattarai joined the cleaning campaign at Ring Road area and former urban development secretary Kishore Thapa participated in the campaign at Manohara, joined the campaigns, encouraging the people's participation.
The Bagmati River Mega Campaign that was launched on May 19, 2013, and other campaigns started thereafter are taking a nationwide shape, but expected results have remained unmet to date. RSS