Hearing for CJ nominee Rana postponed till Jan 1 as staffers refused to work
December 30, 2018 | 9:11 pm&nbsp&nbsp&nbsp&nbsp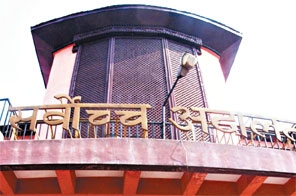 Kathmandu / Dec 30: The parliamentary hearing on complaints received against chief justice nominee Cholendra Shamsher Rana has been postponed till Tuesday.
The meeting of Public Hearing Committee (PHC) that started at 2 pm could not conclude the hearing process of Rana after the staffs of the committee left the meeting citing that their working hour was over at 4 pm. The staffers have been demanding extra payment for the overtime work.
Two members of the committee were left to ask the questions with Rana when the parliament staffers refused to work beyond their working hour. Chairman of the committee Laxman Lal Karna initially proposed to continue the hearing process 11 am on Monday morning but Nepali Congress (NC) lawmakers in the committee said they have to attend celebrations of the National Reconciliation Day on Monday. So Karna postponed the hearing till Tuesday, January 1 at 11 am.