'One Person, One Plant' campaign to be launched
May 27, 2019 | 9:51 pm&nbsp&nbsp&nbsp&nbsp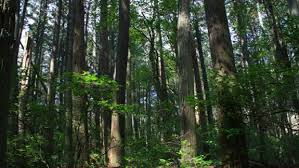 Kathmandu / May 27: The government plans to pursue the 'One Person, One Plant' program as a public campaign in support of the implementation of the Afforestation Year 2076/77.
Various programs would be undertaken in partnership with the three tiers of governments in this connection, the Ministry of Forests and Environment has stated. Tree saplings production and afforestation programs would be conducted by mobilizing community-based forest groups including the community forest users' committees.
The Ministry also plans to organize an international seminar on community forestry as part of this program. It has proposed making arrangements for providing concessional loans, insurance, and subsidies for the production of forest products and for promotion of forest-based productivity and enterprises. Forest enterprises zone would be determined and operated in 90 local levels and measures would be taken to increase the timber-based forest products in order to contribute to the development of green economy.
Similarly, the Ministry stated that a Nepal Forest Corporation would be set up for bringing diversification in the processing and technology of the forest-based product as well as for their smooth distribution. The Herbs Production and Processing Company Limited would be consolidated and expanded. The plan is also to set up at least one industry based on forest products in each state. Such industry would be either based on timber, herbs or non-timber products and would be established through the Herbs Production and Processing Company Limited and Nepal Forest Corporation. Herbs zoning would be carried out on the basis of availability of herbs and feasibility of herbs farming. Stress would be laid on the sustainable harvesting of herbs, on expansion of herbs farming and on storage, processing, certification and marketing of herbs.
Similarly, the Ministry has made plans for farming, breeding and use of specified wild animals, for carrying out land conservation activities by preparing the integrated management strategy for the Kosi, Gandaki, Karnali and Mahakali watersheds and for carrying out programs for biodiversity management and reduction of human-wildlife conflict in an integrated manner. The community-based forests and wetland areas having the potentiality to be developed into nature tourism spots would be promoted as such.
Likewise, protected areas, botanical gardens and zoological parks would be developed. The forest development fund would be implemented to compensate for the damage on forest caused by the physical infrastructure development and to maintain balance between development and environment. Climate adaptation programme at local level Construction of ponds and promotion of fruit farming in the upstream areas based on the river system for the conservation and management of Chure region, development of agroforestry and construction of ponds for water recharge in the bhabar (Chure foothill) and the inner Tarai areas, forestry development supported by massive afforestation in the Tarai plains, planting bamboo along the river eroded sides and conducting river training works have also been planned.
Likewise, the Ministry has proposed in the budget statement structural improvements for the effective implementation of the President Chure Tarai Madhes Conservation Programme, conducting local climate adaptation programme for increasing the resilience of the communities that are at risk of climate change and carrying out the national forest resource survey and benefit distribution plan to make claims in international payment under the REDD Plus programme. Programs for necessary preparations like emission reduction payment agreement would also be carried out. Continuity of mountain cleaning the Ministry has also mentioned in its plans giving continuity to cleaning important mountains as Everest and Ama Dablam, making the Clean Environment Mega Campaign more effective for maintaining clean, healthy and green environment and establishing air pollution measurement stations at seven additional places across the country. RSS