NC truly deserves post of speaker: Lehak
October 22, 2019 | 9:12 pm&nbsp&nbsp&nbsp&nbsp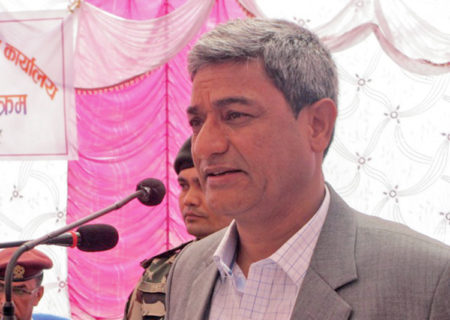 Kathmandu / Oct 22: Leader of the main opposition Nepali Congress Ramesh Lekhak said that his party rightly deserves the post of speaker of House of Representatives.
Speaking at a program in the capital on Tuesday, Lekhak argued that NC should be given the post as there is a constitutional provision of selecting the speaker and deputy speaker from different political parties.
"If it is attempted to do otherwise, Congress will strongly oppose," he warned adding, "Occupying both the posts by a single party is not acceptable hereafter."
The post of the speaker at HoR has remained vacant after former Speaker Krishna Bahadur Mahara resigned following allegations against him of sexually harassing a female staff at Parliamentary Secretariat.
On a different note, Lekhak, also a former minister, demanded the immediate formation of Truth and Reconciliation Commission and Commission on Investigation of Enforced Disappeared Persons.
Speaking further, he advised the government not to dilly-dally in amending the existing laws in order to advance long-delayed transitional justice at the earliest.