Session of National Assembly concludes; PM rules out house reinstatement
January 10, 2021 | 9:33 pm&nbsp&nbsp&nbsp&nbsp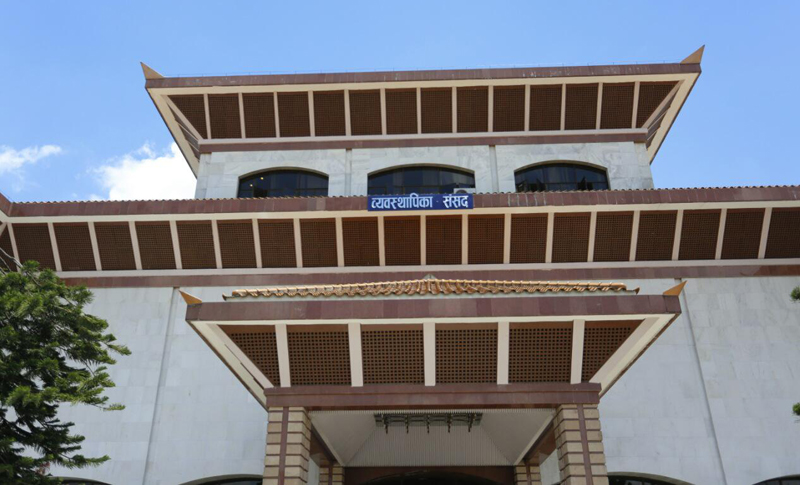 Lucky Chaudhary / Kathmandu, Jan. 10: The seventh session of the National Assembly has officially ended from today.
Ganesh Prasad Timilsina, Chairman of the NA declared on Sunday that President Bidya Devi Bhandari had ended the session effecting from midnight as per Article 93 (2) of the Constitution.
The meeting of Council of Ministers held on Sunday morning had recommended the President to end the session.
HoR won't reinstated: PM Oli
Prime Minister KP Sharma Oli today reiterated that the dissolved House of Representatives (HoR) would not be reinstated in any pretext. Stating that there is a provision in Article 76 (7) of the constitution that the HoR shall be dissolved, he said the HoR dissolved by President as per the constitution was a political issue.
The PM was addressing the meeting of the National Assembly. The HoR dissolution took place after efforts were in place to push the country towards instability by interfering with the national politics being used by external power, he argued.
On the recent visits from neighbouring countries India and China, PM Oli said, "Those wishing for Nepal's welfare visit Nepal, hold talks and return.
The PM also informed that Minister for Foreign Affairs Pradeep Kumar Gyawali's India visit scheduled for January 14 would focus on bilateral welfare of both the countries and Nepal's new political map, among others. RSS