A teacher turned entrepreneur
February 6, 2021 | 9:07 pm&nbsp&nbsp&nbsp&nbsp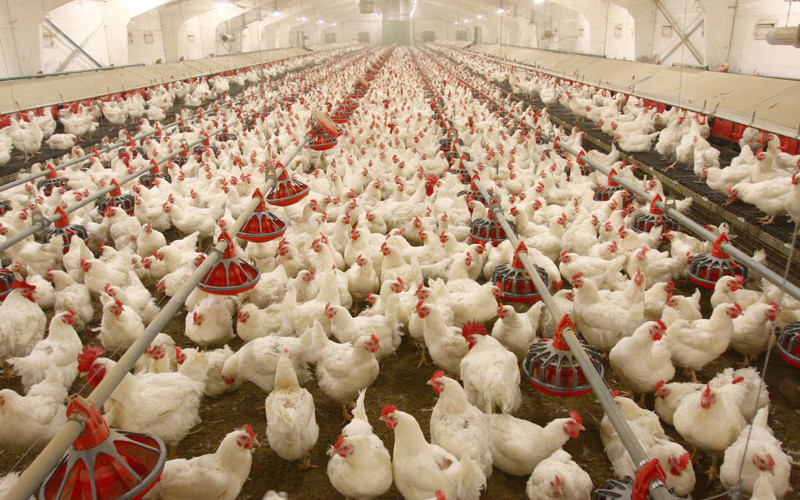 Dhangadhi, Feb. 6: Prem Chaudhary from Chhoti Paliya, Kailari Rural Municipality-5, Kailali, who is a teacher by profession, has started poultry farming with the aim of making good use of time outside School and increasing income.
He teaches 10 am to 4 pm in Sunaharatal Adharbhut Vidyalaya of Chhoti Paliya and then utilizes his spare time in the rearing and caring of chickens.
"Teaching profession alone is not enough to make a living, so I had started commercial poultry farming and now I am satisfied with both works." Chaudhary said.
He said that he has received immense satisfaction by being able to manage two jobs, one as a teacher and another as an entrepreneur.
Chaudhary has been appointed as a teacher in school and receives a salary from private sources. He has been teaching in the school for 13 years but teachers earning from private sources have not been paid for seven months.
So, it came to my mind to be involved in other thing than just teaching as it was getting difficult to make a living out of it. As a result, I started the commercial poultry farming and now I work outside of school and make some extra income.
He has taken the poultry business forward by registering KB Integrated Agriculture Farm.
Chaudhary said that he plans to add one thousand chickens and raise goats and buffaloes in the future.
I work from 10 am to 5 pm and spent the rest of my time in my poultry framing, said Chaudhary, adding that the poultry business is not affected in any way by the teaching profession.
He has employed one person who feeds and takes care of chickens when Chaudhary gets busy in school.
There are not enough employment opportunities in Sudur Paschim Province so many people are compelled to go to India for employment opportunities.
Despite returning to Nepal from foreign employment of India amid the COVID-19 pandemic, many went to India after some time, but there are a few who opted to stay in the village and started to work in the agriculture sector.
Teacher Chaudhary has also leased land and house with an annual rent of Rs 30,000. His farm currently holds 550 local chickens. He started the poultry business with an initial investment of around Rs 2.5 lakh.
"Such agribusiness will be of great help to the children later," he said. In the coming days, I have decided to bring a hatchery machine to produce chickens and raise more chickens."
Another teacher of the same village, Ram Kumar Chaudhary has also been active in poultry farming along with his teaching profession.
He was teaching at Shree Rastriya Secondary School, however, during the lockdown, the school was shut down so he got involved in the poultry business.
Chaudhary, who has completed his master's degree in English, said that he has started commercial poultry farming to turn his free time into an enterprise.