SC issues show-cause order on writ petition filed by Speaker
February 7, 2021 | 9:51 pm&nbsp&nbsp&nbsp&nbsp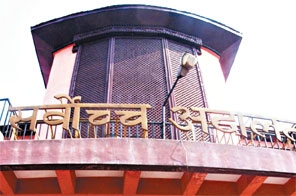 Kathmandu / Feb 7: The Supreme Court (SC) has issued a show-cause order in the name of the defendants on a writ petition filed by Speaker Agni Prasad Sapkota seeking the invalidation of the recent appointments in various constitutional bodies.
A single bench of Justice Prakash Kumar Dhungana on Sunday issued the show–cause notice in the name of President Bidya Devi Bhandari, Prime Minister KP Sharma Oli, Chief Justice Cholendra Shumsher JBR, the Office of the Constitutional Council, and Chairman of the National Assembly, among others.
Speaker Sapkota filed a writ petition on Friday, pleading that the top court scrap the 'unconstitutional' appointments. In his writ petition, Sapkota claimed that the recommendations made by the Prime Minister KP Sharma Oli-led Constitutional Council (CC) and appointments made by President Bidya Devi Bhandari and Chief Justice Choelndra Shumsher JBR are unconstitutional.
Senior advocates Krishna Prasad Bhandari and Raman Shrestha pleaded in favor of Speaker Sapkota. They asked the court not to allow the newly-appointed office bearers of the constitutional organs to discharge their duties.
The government had recommended as many as 45 appointments at various constitutional institutions. Chief Justice Cholendra SJR on Feb 3 administered the oath of office and secrecy to all those newly-appointed members in the presence of President Bidya Devi Bhandari without a parliamentary hearing.
As per the Work Procedures Regulations 2075 BS of the federal parliament, there is a provision of automatic appointments of those recommended by the CCl if their hearing is not held for 45 days.