TU to run classes in physical presence from mid-March
February 9, 2021 | 8:55 pm&nbsp&nbsp&nbsp&nbsp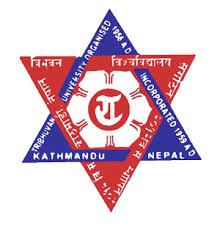 Kathmandu / Feb 9: In a departure from the virtual classes, the Tribhuvan University (TU) is going to run its classes in the physical presence of teachers and students from mid-March this year.
According to TU's Registrar Prof Dr Peshal Dahal, the teaching-learning activities of the University had been conducted virtually after the breakout of COVID-19 in the country.
Classes for Bachelors level will begin physically from mid-March while Masters level classes will run from mid-April, shared Prof Dahal.
The classes were run three months later since the beginning of a new academic session, said Dahal, adding some college affiliated with the TU had resumed their classes physically after obtaining permission from their local unit.
Dahal reasoned that the delay on the part of TU on running classes was due to the delay in publishing the results of the 10-plus-two level. Currently, the TU entrance exams were being held for the new academic session.
He further informed that the TU has been taking exams of various levels since November last year. The TU plans to publish the results of those exams within mid-April,
Established in 1959, the University has 1,124 colleges obtaining its affiliation. With the COVID-19 vaccination drive ongoing and the situation is getting safer against the COVID-19 pandemic, the educational institutions across the country are considering resuming their teaching-learning activities physically. RSS