Retired School Teacher finds niche in farming
February 10, 2021 | 7:55 pm&nbsp&nbsp&nbsp&nbsp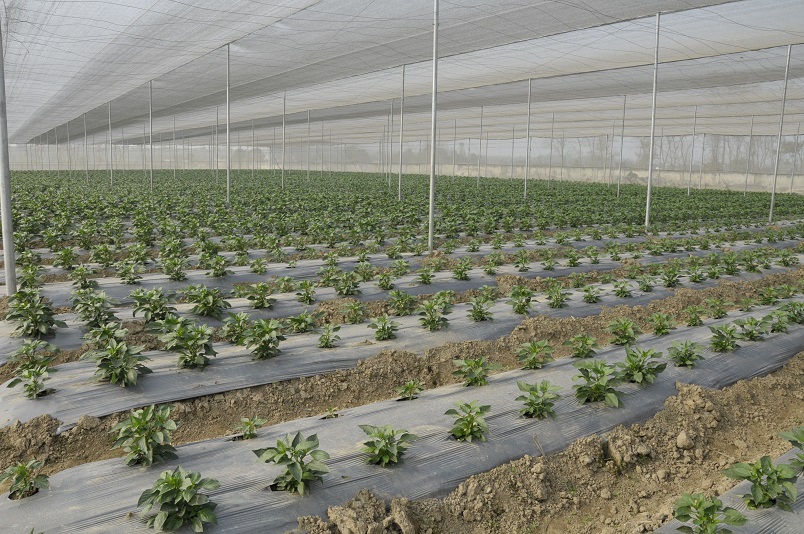 Baglung / Feb 10 : For many life after retirement from public service means spending days relaxing and following one's hobby post a lengthy and usually a very busy career. But a 49-year-old man of Galkot Municipality-9 in the district, who has retired as a school teacher, has chosen to utilise his retirement in farming. His hard work in farming is paying off.
Started off from goat farming after he retired seven years ago, he now has switched to beekeeping and lemon farming.
"I switched to agriculture from livestock farming after I could not spend much time on it as my mother fell ill," he said. Now he has managed 32 bee hives and grown 500 saplings of lemon which have started bearing fruits.
He has also grown yam, turmeric and Sichuan pepper. "I was earning good income from goat farming. Now I am earning from agriculture too," he said. He has invested around 700,000 in beekeeping and lemon farming. For this, he has registered a firm named 'Galkot Agriculture and Livestock Production Firm'.
"I have invested into agriculture with the hope of spending my retirement in entrepreneurship. We cannot rely on only traditional agriculture, but should go for commercial production," he viewed. He wants new generations to follow suit so as to become self-reliant.
Kharel, who has done Bachelor's degree, spent his 20 years in teaching at a local school. "I aspire to be self-reliant through agriculture post retirement," he shared.
His spouse Sita is much supportive and a helping hand in his entrepreneurship. He and spouse have children and except his youngest son, all have been married off. "I do not have difficulty to support for my family. I believe hard work pays off," he said.
Now he has a plan to do buffalo farming in the near future and for that he has started constructing livestock barns.
The area, which is located near Pushpalal Mid Hill Highway, has the market for products and its soils and weathers are suitable for growing agriculture products. RSS