Phewa Lake's new area 5.726 square kilometers
February 28, 2021 | 8:57 pm&nbsp&nbsp&nbsp&nbsp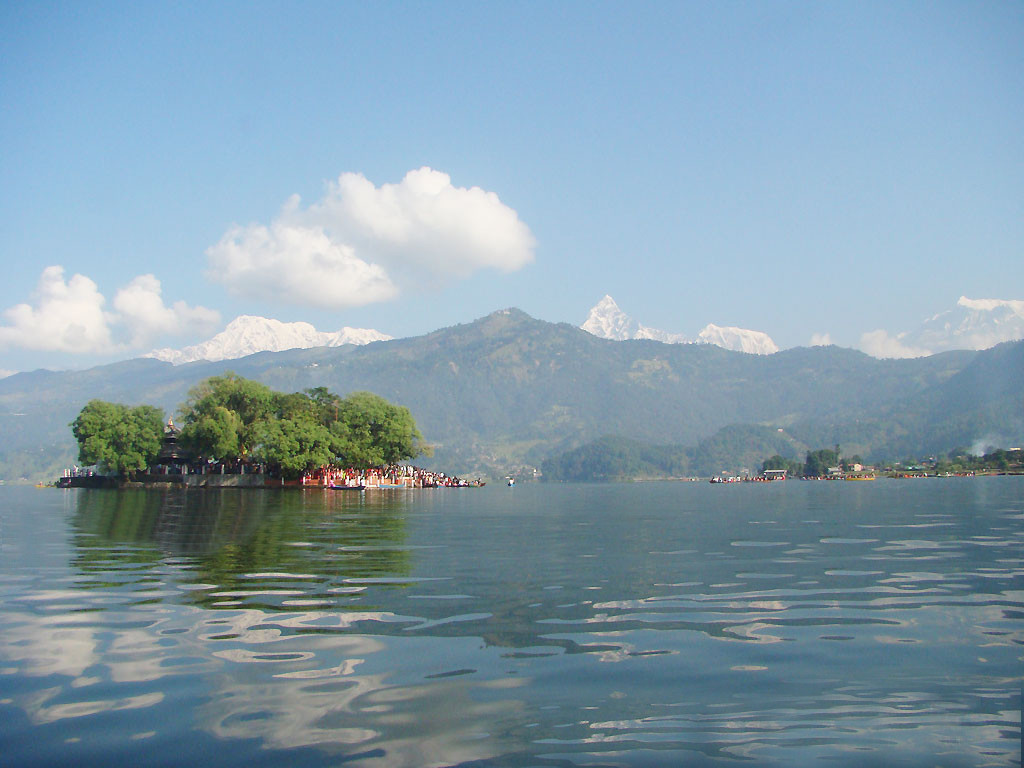 Tara Chapagain / Kaski, Feb. 28: According to a report prepared by the Phewa Lake Demarcation and Mapping Committee, the new area of Phewa Lake in Pokhara is 5.726 square kilometers, (11,255 Ropanis 11 Aana 1 paisa).
Making the report of the demarcation committee public on Sunday, Chief Minister of Gandaki Province Prithvi Subba Gurung informed that the new area of the lake, the major tourist center in Pokhara, was 5.726 sq. km. and the circumference of the lake was 18 kilometers.
The border was demarcated by a 9-member committee formed after the Gandaki Province sent Punya Prasad Poudel, former Chief of Kaski District Development Committee, as a representative for the study on October 18. The new area was determined by the committee according to scientific criteria.
According to the report submitted by the demarcation committee, the meeting of the Council of Ministers held on February 23 had decided to demarcate and map Phewa Lake.
Chief Minister Gurung said, "The new area was determined scientifically on the basis of electrical resistivity tomography study and other studies done till date over the Phewa Lake."
CM Gurung added that interaction that was held by the committee with the local representatives, locals, and elderlies, the shape and flow of the rivers which mix with the lake, the height of the dam, and the area the lake covers during monsoon season were also taken into consideration during the demarcation process.