FNCCI calls applications from Startups
April 18, 2021 | 9:55 pm&nbsp&nbsp&nbsp&nbsp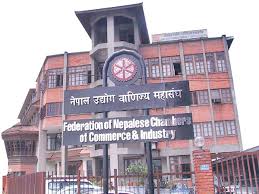 Kathmandu / April 18: Federation of Nepalese Chambers of Commerce and Industry (FNCCI) has called for applications from those seeking support for scaling up and establishing a new business or the startup.
The FNCCI made this announcement through its official website on April 16 for the online application. The Startups and Innovation Committee (SUIC) of the FNCCI has called the applications from interested entrepreneurs who are looking for support for their new venture.
A large number of investors are interested in the startups ecosystem. The Committee is going to facilitate those startups whose business model fits for a fruitful partnership.
The call is specifically for those businesses that are in the process of establishing or scaling-up a viable business model which are furnished with innovative product, service, process or platform. Those start-ups that have a demonstrated growth trajectory and are limited by capital will get priority, according to the FNCCI.
Entrepreneurs who are legally registered, operating for at least a year and have a minimum one year of audit report are eligible for the application.