Gross FDI inflow up by 18.2, FDI stock down by 8.8 %
April 23, 2021 | 9:36 pm&nbsp&nbsp&nbsp&nbsp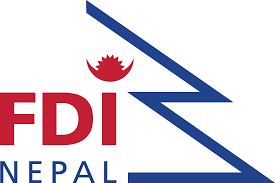 Kathmandu / April 23: Gross Foreign Direct Investment (FDI) inflows rose by 18.2 per cent at the end FY 2018/19, amounting to Rs. 19.68 billion, according to the FDI survey report of Nepal Rastra Bank, 2021.
However, total stock of FDI stock diminished by 8.8 per cent in 2018/19, shrinking to Rs. 182.92 billion.
In terms of the FDI stock in Nepal, India topped the list with Rs 56.05 billion followed by China with Rs. 27.56 billion.
The FDI floating around the economy is not evenly distributed among all the sectors. Of these, the service sector is persistently dominating the top spot by observing 51.1 percent while the industrial sector is chasing by mobilizing 48.8 percent of the total available FDI.
To attract massive FDI, the government of Nepal has taken several initiatives in various platforms. However, the actual investment falls far shorter than the commitments of foreign investors.
In the Investment Summit of 2017 alone the foreign investors had pledged US $ 13.74 billion. However, chronology showed that commitment barely substantiated. The report showed that between 1995/96 and 2018/19, the actual FDI inflow compared to the FDI commitment stood around 34.1 per cent in Nepal.