Entrepreneurs demand govt declare tourism industry as crisis-ridden
May 8, 2021 | 8:06 pm&nbsp&nbsp&nbsp&nbsp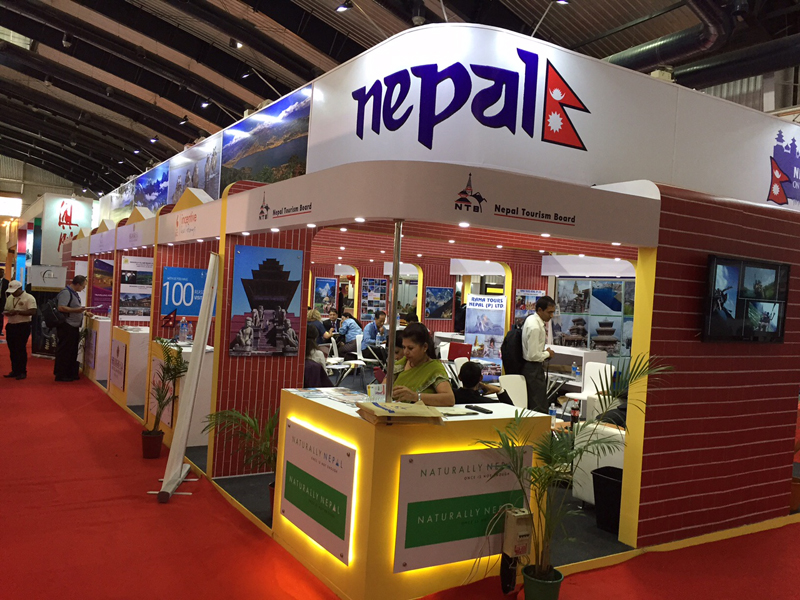 Kathmandu / May 8: Tourism entrepreneurs have urged the government to declare the tourism industry as a crisis-ridden one, in the wake of the effects of the second wave of COVID-19 on the industry.
Gopi Bahadur Bhattarai, chairman of Pokhara Tourism Council, said the spread of the coronavirus of late has seriously affected the tourism sector that had already been in a difficult situation due to the pandemic last year. "The current situation will be hitting the entrepreneurs hard as they will be unable to pay back their bank loans within the prescribed time," Bhattarai said.
While COVID-19 has affected all sectors, the tourism industry has been particularly hit badly with few tourist arrivals since the nation went into a prolonged lockdown on March 24 last year. Since the government opened the tourism sites for touristic activities last November, it has started slowly picking up. However, the current situation has given another big jolt to the recovering business.
Nepal Rastra Bank, in its monetary policy, has put the tourism business in the list of industries suitable for receiving refinance loan schemes under which tourism entrepreneurs will receive loans from the banks at a maximum of five percent interest rate.
Tourism entrepreneurs however complained that the banks are hardly implementing the rules enforced by the central bank.