NRB creates Rs 50 billion fund to support settlement of payments to workers of COVID-19 impacted small industries
May 25, 2021 | 9:05 pm&nbsp&nbsp&nbsp&nbsp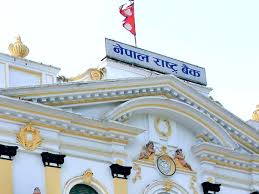 Kathmandu / May 25: Nepal Rastra Bank (NRB) has created a fund of Rs 50 billion to support providing payments to the workers in tourism, cottage, small and medium size industries that are largely affected by COVID-19.
Speaking in the 49th meeting of the board of directors of Asian Clearing Union (ACU), NRB Governor Maha Prasad Adhikari said the central bank with the help of the government has set up the fund to aid these industries in particular. According to him, the second wave of the pandemic has adversely affected the entire economy which had been heading toward recovery following the impacts of the pandemic last year.
Adhikari said NRB has increased the limits of the refinance amount to five folds citing uplifting of the small and medium industries. "In addition, the procedure for refinance facilities has been simplified to increase access to these firms," he said.
ACU incorporates central banks of nine countries including Nepal, Bhutan, Bangladesh, Iran, the Maldives, Myanmar, Pakistan, India and Sri Lanka.