Government's policy for development of Handicraft sector positive: FHAN
June 3, 2021 | 9:25 pm&nbsp&nbsp&nbsp&nbsp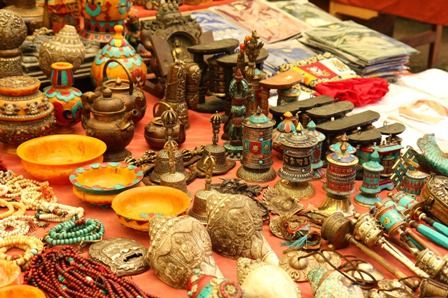 Kathmandu / June 3 : Federation of Handicraft Associations of Nepal (FHAN) has said that the government's policy for development and expansion of Nepal's handicraft sector is positive.
Reviewing the budget of coming fiscal year 2021/22, the FHAN shared that the role played by the government for the development and promotion of Nepali handicraft industries is positive.
FHAN President Surendra Bhai Shakya mentioned that allocating budget by the government is appreciable at a time when the FHAN had drawn attention of the bodies concerned along with five-year plan of export of handicraft goods for the revival of this sector.
He said, "Arrangement of skill-oriented training for the handicraft industry business promotion, startup loan for operation of industry and business, continuity of refinancing fund and budget of entrepreneurship to women and youths are positive aspects included in te budget."
Government's commitment to give completion to the construction of a building of SAARC Handicraft Development Centre as per the Public Private Partnership concept is good, opined Shakya.
Similarly, the budget remained silent towards the FHAN's suggestion of bringing the handicraft policy into implementation and neglected its suggestion of establishing handicraft village in all seven provinces, according to the FHAN.