This woman had six ribs removed to look like a cartoon
November 28, 2015 | 1:09 pm&nbsp&nbsp&nbsp&nbsp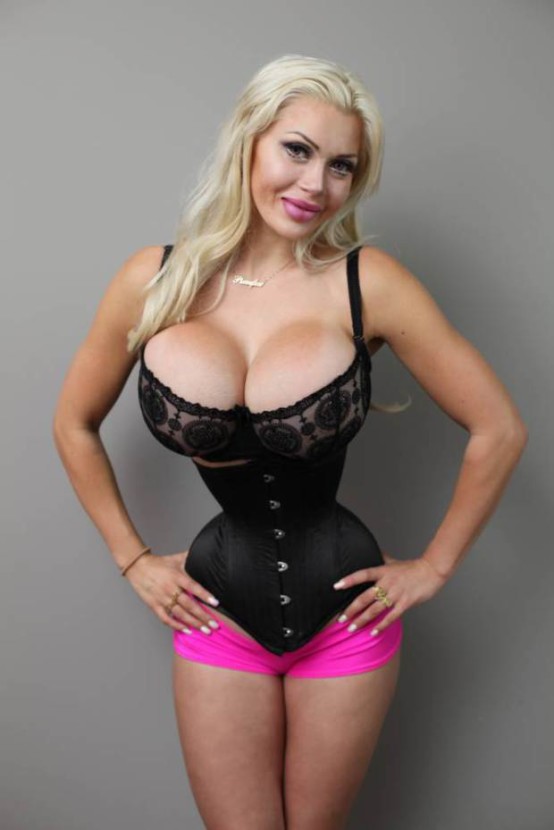 November 27: Some people dream of fast cars, a pair of manolo blahniks or a new designer handbag.
Not this 25-year-old woman.
While most millennials have wet dreams over the latest Aston Martin, Pixiee Fox dreamt of having six of her ribs removed so she can look like a cartoon character.
The former electrician has spent £79,160 on surgery, including four rhinoplasties, four breast augmentations (she's now a J cup), eyelid sculpting, liposuction, labioplasty, lip fillers and a Brazilian butt lift.
Not to mention the keyhole surgery she had in Indianapolis last month to extract six ribs so she can achieve her dream of a record-breaking 14-inch waist.
'People often come up to me and say, "Don't take this the wrong way, but you look like a cartoon",' Pixee, who is originally from Sweden but now lives in South Carolina, says.
'But for me that's a compliment, that's what I want to achieve.'
'Those cartoon characters represent the idealisation of the female body. I want to have the tiny waist, the butt, big boobs, big eyes and a really pretty face. Having my ribs removed was just another step in achieving that ideal.'
Pixee, who is 5ft 4inches tall, also works out each day for at least four or five hours and eats vegetables, fruit, nuts blended into a healthy smoothie.
Pixee has 70,000 followers on Instagram where she shares details about her progress.
Source: http://metro.co.uk