Elderly house constructed in Palpa
November 4, 2016 | 10:15 am&nbsp&nbsp&nbsp&nbsp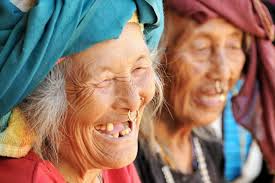 Palpa / Nov 4: A 20-roomed elderly house has been constructed at famous pilgrimage site at the Radha Damodar Aroygya Ashram at Saankhar in Palpa district.
The two-storey old age home was constructed at the cost of Rs 8.5 million which could accommodate as many as 50 people, according to the Elderly House Secretary Lekhnath Bastakoti.
It is currently providing residential facility to 35 senior citizens who are not from Papla alone but hail from Syangja, Tanahu, Nawalparashi and Kaski.
Secretary Bastakoti shared that the government provided Rs 6.3 million while various locals organizations have also provided financial assistance.
Also, a Yagya was held to raise funds to construct the shelter. RSS