X-ray service resumes in Baitadi after two months
November 5, 2016 | 12:40 pm&nbsp&nbsp&nbsp&nbsp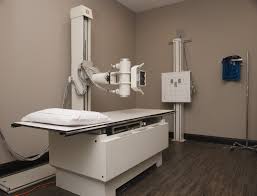 Baitadai / Nov 5: X-ray service has been resumed on Friday in the district hospital as it was halted two months ago.
The chief at the District Health Office, Dr Gunaraj Awasthi said that the service was resumed after a new x-ray machine was installed there.
He further shared that with resuming of the services, locals now are feeling comfort to take the services as they were compelled to go Pithauragath of Indian for minor treatment in absence of the services in the hospital.
People at rural areas were forced to travel to city areas for general services like X-ray. Health institutions at the rural areas lack qualified health workers and equipments as health facilities are concentrated in urban areas and the government does not have policy for it.RSS