Students sell timber to fund for their education
November 14, 2016 | 9:47 am&nbsp&nbsp&nbsp&nbsp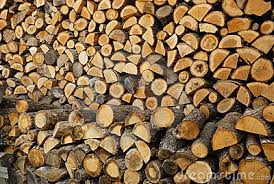 Bhimduttanagar, Nov 14: A 14 – year – old student of the Udaya Higher Secondary School at Krishnapur Municipality – 2 of Kanchanpur has been selling timber to earn a living.
Ram Krishna Chaudhary of Grade 8 has been selling wood at the Jhalari Bazaar every day after school for the past two years.
Chaudhary has been living at the local Freed Bonded Labourers' Camp and collects timber from the community forest, roadsides and river banks, and sells them at the Jhalari and Kaluwapur bazaars on cycle.
"If I don't sell wood I will not be able to fund my studies," Chaudhary shared. Many children of the camp and flood-stricken settlements have been collecting timber and selling them.
A timber is sold for Rs 150 to Rs 200 at the Jhalari bazaar. Nanda Kishor Rana, who lives at the same camp, said, "It is our compulsion to sell timber so that we can study in school." "It is difficult to run the house with the wages my parents earn by doing manual work," Rana added. RSS