Context – World Toilet Day: Public toilets not of use to blind
November 19, 2016 | 7:43 pm&nbsp&nbsp&nbsp&nbsp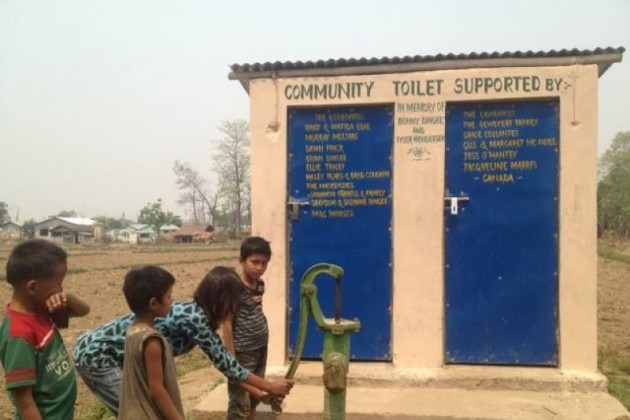 Kathmandu / Nov 19: As the country is marking the World Toilet Day today, the utter lack of public toilets in the capital as well as other major cities and towns was highlighted at a programme here.
Moreover, the situation becomes bad to worse for the disabled persons as even the very few public toilets that are in existence are not disabled-friendly, as the following conversation proves:
"Is there a toilet nearby? I want to urinate," Ram Ayer, who is blind, asks a man on the street.
"I don't know. Go to the place where it is stinking the most. May be there is a toilet there," replies the man.
This is an instance of the bitter experience and the hard time that Ayer had finding a toilet in Kathmandu, as he shared in the programme. Ayer is studying MA sociology/anthropology at the Ratna Rajya Laxmi Campus located at the Exhibition Road.
"I called one of my friends from my mobile phone and asked him to come and help me explaining my predicament, after getting the cold shoulder from the person I asked. Thanks god, my friend came and I found a toilet with his help and released myself," he said.
The Guthi, Action Aid and Gawali organised the programme commemorating the World Toilet Day 2016. The theme of the World Toilet Day this year is 'Toilet and Jobs'.
Not only Ayer, other participants with disabilities including the visually impaired, shared similar experiences.
According to the Kathmandu Metropolitan City (KMC), there are 84 public toilets in Kathmandu and it has also been allocating Rs 20 million for keeping them clean and their maintenance.
"We do not know where the toilets are located, nor are we provided any information about it," lamented Ayer, who has come to Kathmandu from the far-western district Kailali for higher education.
Tulasa Lama, a blind woman and a student, said, "We have to hold the urine even when we are in emergency. We can relieve ourselves only when we reach home or college. One cannot even imagine of urinating in public toilet because you don't know where one is located." She studies MA gender studies at a private college in Naya Baneshwar.
"Once I went in a public toilet located ahead of Sahid Gate, taking help of a friend. When I went inside, I nearly slipped. I exited without urinating. I relieved myself after I got home two hours later," Lama said.
Even, the Nepal Association for the welfare of Blind, Tripureshwor, established for the welfare of visually-impaired people, does not have a visually-impaired friendly toilet.
Laxmishwor Mahato, who plays musical instrument at a pub in Chabahil, said that he fell down time and again in toilet for lack of visually-impaired friendly toilet.
He said, "Normal people do not care about building disabled-friendly toilets. How does it help us?"
A study report of public toilets carried out in Kathmandu Valley shows that 41 per cent public toilets have no water facility.
The government has declared for providing clean drinking water and sanitation facility to all by the end of 2017. According to the Ministry of Drinking Water and Sanitation, only 74 per cent people have access to drinking water and sanitation.
Senior Programme Officer of Water Aid, Shikha Shrestha, said that out of 10, three are compelled to defecate in open area. Shrestha said, "Special attention should be paid to make public toilets of Kathmandu Valley disabled-friendly."
Programme Manager of Guthi, Prakash Amatya, said that Kathmandu Metropolitan City has failed to give time to improve the condition of public toilets in the Kathmandu Valley and the existing toilets are also not disabled-friendly. RSS