Mother and daughter baffled by dead deer in shopping cart inside Walmart
November 19, 2016 | 8:05 pm&nbsp&nbsp&nbsp&nbsp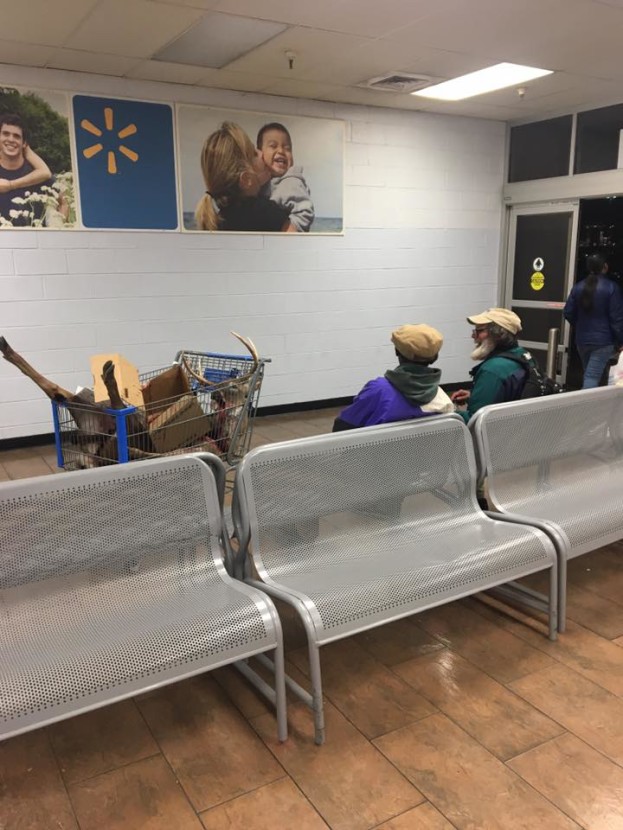 Nov. 19: A Virginia mother and daughter on a trip to the store captured photos of an unusual sight even by Walmart standards — a gutted deer carcass in a shopping cart.
Denise Collier-Bailey said she noticed two men sitting the vestibule on her way into the Walmart store in Short Pump, and once she was inside her daughter asked a surprising question: "Did you see that deer in the shopping cart?"
The pair double-backed and captured photos of the deer, which they said was dripping blood on the floor.
"It's just one of those crazy Walmart pictures," Collier-Bailey told the Richmond Times-Dispatch. "If I hadn't been there to witness it myself, I wouldn't have believed it."
A Walmart spokesman confirmed the incident and said a store manager told the men to take their deer out of the building. He said the deer was never taken into any shopping areas of the store.
Lee Walker of the Virginia Department of Game and Inland Fisheries said the men might have been trying to follow state law by having their deer checked in, but Walmart is not an approved checking station
"It appears that they were trying to follow the law by checking in the harvested deer, but were not at an approved check station," Walker told WTVR-TV. "In most cases hunters do not bring harvested game actually into an approved checked station, but rather have someone from the store come out to verify the harvest and to record the needed information." Upi.com