Vice-President Pun stressed tourism for country's prosperity
November 24, 2016 | 10:01 pm&nbsp&nbsp&nbsp&nbsp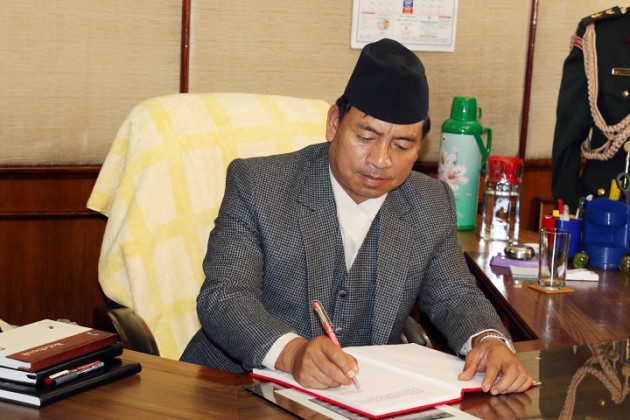 Kathmandu / Nov 24: Vice-President Nanda Bahadur Pun has said development of tourism sector would help ensure country's prosperity.
During a programme organized by the National Tourism Journalists' Association to honour the industrialists here on Thursday, Vice-President Pun stressed focusing on tourism, energy, agriculture and medicinal herbal processing to create job and prop up national economy.
According to him, the diverse physical features and the cultural specificities of Nepal are enough to attract tourists. "Despite the big dent in tourism owing to earthquake and the border blockade, Nepali media were able to spread positive message about country's tourism," he lauded.
Chief of Tourism Department of the CPN-UML, Surya Thapa, said people from different sectors could contribute to tourism development.
Director General at Tourism Department, Jay Narayan Acharya, said tourism was only basis for sustainable development. However, progress was not made as per the expectation, he regretted.
Various industrialists, and Deputy Executive Editor of the Rising Nepal, Narayan Upadhyay, and News Editor at Nepal Television, Raju Silwal, were provided the cash prize of Rs 10,000 for their contribution to the tourism promotion. RSS