Compensation determined for land to be inundated by Budhigandaki project dam; Construction of Upper Trishuli – III A hydropower project likely to resume soon
November 25, 2016 | 10:17 pm&nbsp&nbsp&nbsp&nbsp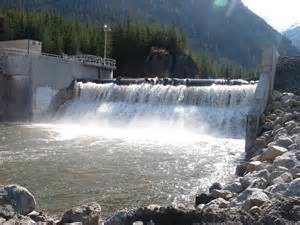 Gorkha / Nov 25: The compensation for the land to be inundated after the reservoir of the Budhigandaki Hydroelectricity Project in the district has been determined.
A decision has been made to provide compensation ranging from minimum Rs 500 thousand to maximum Rs 800 thousand based on the classification of the land, the Chief District Officer Narayan Bhatta said.
The reservoir-type 1200-megawatt capacity hydropower project is being constructed on the Budhigandaki river that flows on the border between Gorkha and Dhading districts.
A meeting comprising the CDO Bhatta, executive director of the Budhigandaki Development Committee Gopal Basnet, Project Development Committee president Dr Laxmi Prasad Devkota, among others took a decision to this effect on Thursday. CDO Bhatta is the coordinator of the District Compensation Fixation Committee.
Around 60 ropanis land belonging to individuals would be under inundation of the project reservoir. Fourteen VDCs in Gorkha and 13 in Dhading district will be affected by the project. It is said some 4000 households have to be relocated in the two districts for developing the project.
Construction of Upper Trishuli – III A hydropower project likely to resume soon
Meanwhile, the reconstruction of the upper Trishuli -III A hydropower project that has been halted since the Gorkha Earthquake last year is likely to take place soon.
The 60-megawatt project had to be completed last year if the earthquake-triggered landslides had not damaged the project infrastructure and the roadway linking Simle, where the project powerhouse is located to the reservoir site.
The implementation of the project began with the loan assistance from the Chinese Import Export Bank which has agreed on the proposal of Ministry of Finance to extend the deadline for the payment of loan by the next five years.
During the meeting with the representatives of Finance Ministry, Energy Ministry, Nepal Electricity Authority and other authorities concerned, the Chinese side also agreed to resume the project. China Gezhouba Group Co., Ltd, the company awarded the contract of project development, is to resume the construction by the second week of December, Project Chief Phanidraraj Joshi said.
However, the government would release budget of Rs 610 million to construct embankment structure on both sides of the river where the project is based.
Earlier, there was an agreement to generate power from the project from July this year. The cost of the project is Rs 8.90 billion. RSS