Industry and trade union reps stress on ILO instruments to promote economy
November 25, 2016 | 10:16 pm&nbsp&nbsp&nbsp&nbsp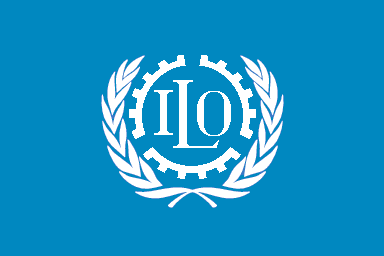 Kathmandu / Nov 25: Representatives of employers, trade unions and value chain actors of orthodox tea, ginger, cardamom and dairy products have said the ILO's Multinational Enterprise (MNE) Declaration and Fundamental Principles and Rights at Work could be instrumental to maximise positive contribution of enterprises to economic and social development.
Participants said this at a training programme in Kathmandu organised by the ILO Nepal's Advocacy for Rights and Good Corporate Governance (UNNATI—Inclusive Growth Programme in Nepal) which contributes to promote improved advocacy for responsible business development, including rights and good corporate governance in selected four value chains; orthodox tea, ginger, dairy and cardamom in seven hilly districts of Eastern Nepal.
Director of ILO Country office in Nepal, Richard Howard said the ILO instrument comes handy at a time Nepal is expected to make a leap in economic development alongside its fast-paced political transformation. "The UNNATI project, funded by the Government of Denmark, carries a special importance to the ILO as it brings together the workers, employers and their associations to team up for responsible business development and economic prosperity."
Senior Programme Officer at the Embassy of Denmark, Saroj Dahal said the Danish Government's support to Nepal in areas of peace, human rights, governance and clean energy has had many positive results on people's lives and hoped UNNATI Programme would help promote Nepal's sustainable inclusive growth for poverty reduction.
Corporate Social Responsibility Specialist at ILO Geneva, Josée Laporte said an adherence to the MNE Declaration and Fundamental Principles and Rights at Work puts enterprises on a strong footing to be trusted across the frontiers for better working conditions and businesses.
The three-day training focused on the role of enterprises to the realisation of four fundamental principles and rights at work, including the effective abolition of child labour, elimination of discrimination in respect of employment and occupation, elimination of all forms of forced labour and the importance of freedom of association and the right of collective bargaining.
National Programme Coordinator of UNNATI's Advocacy for Rights and Good Corporate Governance component, Nabin Kumar Karna said the programme aims to improve the enabling environment for inclusive growth in Ilam, Panchthar, Dhankuta, Sankhuwasabha, Terhathum, Taplejung and Bhojpur which are known for producing high value cash crops: tea, ginger, milk and cardamom.
The ILO is the only tripartite UN agency that brings together governments, employers and workers' representatives of 187 member states to set labour standards, develop policies and devise programmes promoting decent work for all women and men. RSS