Rural Artisans showcase their products in Trade Fair
November 29, 2016 | 10:25 pm&nbsp&nbsp&nbsp&nbsp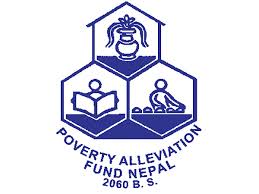 Kathmandu / Nov. 29: Producer groups of artisans formed by Poverty Alleviation Fund (PAF), Nepal showcased their handmade crafts and other products from eight districts of Nepal in the 14th edition of Handicraft Trade Fair that concluded in Kathmandu on Tuesday.
The five-day fair held at Bhrikutimandap was organized by the Federation of Handicraft Associations of Nepal (Fhan) in association with the Commerce Ministry and Trade and Export Promotion Centre.
PAF supported artisans from Myagdi, Dhanusha and Terhathum participated in the expo while products from additional four districts were also showcased.
Some of the items that were showcased and sold were garments made out of allo, Dhaka products, mud and wood crafts; materials made from sikki grass, Mithila paintings among others.
"Here in the exhibition, I met many buyers along with artisans and handicraft entrepreneurs from other parts of the country," said Sonam Karna, participant from Dhanusha.
"This is a rare opportunity for us, something we had long looked forward to. It has given me a new exposure, a new creative bent and boosted my level of confidence." Most importantly, we have received orders for tea cup mats and other products from a Kathmandu-based wholesaler, she shared.
Lila Devi Pun from Myagdi was also encouraged to take part in the exhibition. "We showcased and sold various products during the exhibition," she shared. We have been able to understand what are largely demanded by consumers of Kathmandu, she said, adding that we will try to effectively commercialize our products in the coming expo and fairs.
PAF's work with artisans is focused on making markets work for poor artisans in conflict-affected areas. The project connects skilled artisans to markets so that it can increase the income and improve the living standards of poor artisans while also preserving the traditional skill linked closely to Nepali heritage. RSS