First CA was murdered not dissolved: Spokesperson BK
November 30, 2016 | 10:23 am&nbsp&nbsp&nbsp&nbsp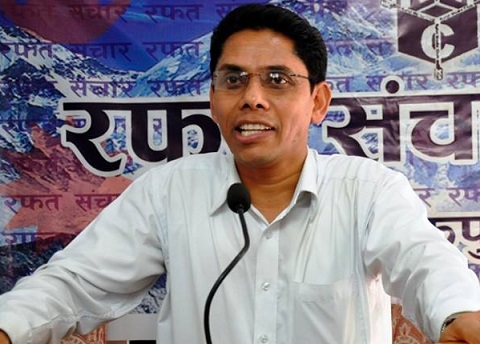 Kalikot / Nov 30: CPN Maoist Spokesperson and former minister, Khadka Bahadur BK, said the first Constituent Assembly (CA) was murdered as it was in the interest of the Nepali people.
BK made the remark during an address to a mass meeting organized by CPN Maoist, Kalikot on Tuesday.
He argued that the first CA was murdered rather than being dissolved under a foreign design as the CA had representatives that advocated class, ethnic, regional and gender issues.
The leader also claimed that an integrated people's revolt – which would encompass all classes in the interest of all Nepali people – was the final alternative citing the fostering corruption in the country and treason without limit.
He added that any kind of internal conflict in the country would not be resolved without extensive participation of the people. BK elaborated further that the party cadres would not head back to jungle as during the past people's war but move forward with people's appropriate demands.
Addressing the mass meeting, CPN Maoist central member, Bharat Bam, called for stern action against those indulging in corruption by misusing the development funds that have trickled through in the name of the people.
He appealed to the party leaders to not falter or allow their legs to quiver when fulfilling the unfulfilled dreams of the martyrs.
Amid the participation of thousands of villagers, artists of the Samana Parivar treated the mass with cultural performances, according to local resident, Lok Jung Shahi. RSS