Inspiring stories from KIMFF
December 10, 2016 | 1:07 pm&nbsp&nbsp&nbsp&nbsp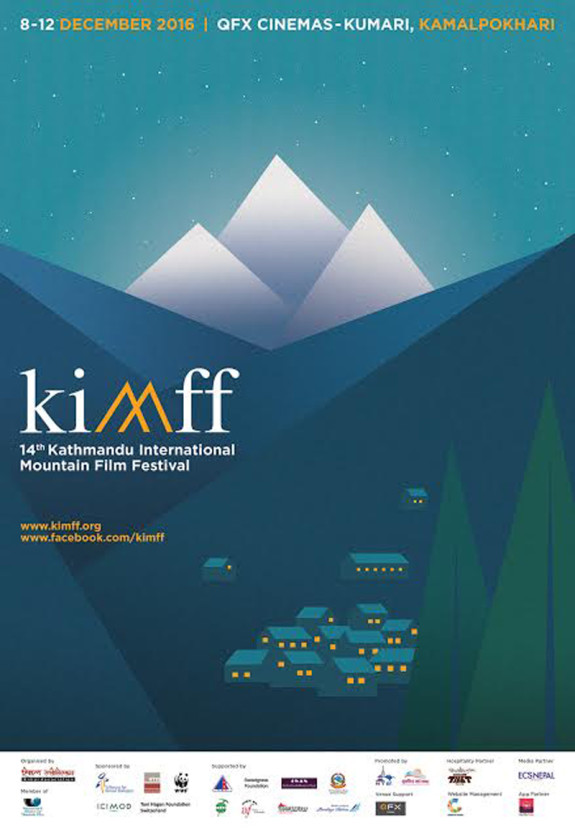 Prasansha Rimal / Kathmandu: Shyam Karki has more than a decade of experience of working in the audio-visual field. Besides Nepal, he has worked in Saudi Arabia. Blockade is his second directorial venture and his first feature-length documentary.
The movie Blockade is about the Indian economic blockade on Nepal in 2015. There was acute shortage of cooking gas and other petroleum products.
"What was the effect in Kathmandu? What were normal people doing? How did the people survive? Across the country, there were long lines at cooking gas depots, petrol stations and even firewood sale centers. I have tried to capture frustration, anger, stoicism and humor and humanity of the people of Kathmandu as they faced the Blockade." said Shyam Karki, the director of the movie.
The characters of the movie are normal people you would see while crossing a street. A mechanic of Terai can be seen discussing his opinion and venting out his anger to his friends about the on- going situation. The movie has snippets of conversations at various places, gas depots, firewood sale centers and mobile shops.
Susan Gluth
Susan Gluth is a filmmaker from Germany. She studied at the Academy of Film and Television in Munich. 'Urmila-My Memory is My Power' is prelisted for LOLA, a German film award.
The movie is about Urmila, who was sold by her parents at the age of 6. It is not only about Kalamari Pratha but is also about how Urmila was able to transform the bad experience of her life into something powerful and positive.
"An article in a German newspaper inspired me to make the film. I read about Urmila in 2011 and was totally overwhelmed by what happened to her and how she overcame her past. Now Urmila is a human right activist and trying to be a lawyer" said Susan, the director of the movie.
Urmila is totally different from women in rural areas who are shy and don't speak up. She is very powerful but at the same time she is influenced by the demons in her daily life. It took almost five years to make the movie.
"The movie is not about slavery in Nepal. It's about the power to overcome the bad past," said the director.
Ghanashyam Katiwada
Ghanashyam Katiwada is a drama writer and director. 'Barakhari Lauro' is a story about Krishna Prasad Poudel, a teacher who has a disability and lives in Arghakhachi district.
The main character is teacher who can't move and can only speak. Students carry the disabled teacher to the school and bring back home after school every day. The person has teaching at a local school for the past 47 years.
"He carries a stick with him which he doesn't use to discipline the children but instead uses it call student towards him to teach," said Ghanashyam Khatiwada.
The villagers worship the disabled teacher as god. It took nearly two years to complete the film. It has a song which describes the life of Krishna Prasad Poudel.
Bertrand Delobbe
Bertrand Delobbe was born in 1974 and studied cinematography at ESEC in Paris. He has been a film editor for 15 years and has worked on documentaries and programs broadcast on French TV channels. 'The Ignored Ones – A Chronicle of a Japanese Rural Life' offers a rare perspective on the Japanese rural life through the portrait of local communities' and Buddhist temple's fight.
Satsumasendai is the only town located in abandoned rural Japan, having an active nuclear power plant since the Fukushima disaster. A huge waste storage center is about to be constructed in the heart of a scared mountain. The local ageing communities and a Buddhist temple decide to fight together against their prefecture in order to protect their mountain and traditions.
"The movie is about the demonstration of local people to protect their holy mountain. I also wanted to show the special connection of Japanese people with nature and religion linking to nature," said Bertrand.
The shooting of the movie started in 2012 and the final cut was finished this year in May. The main characters of the film are the peasants, who talk about their life and difficulties. Source: http://www.myrepublica.com/news/10838