Govt working to increase monetary assistance to cancer patient: Health Minister Thapa
April 17, 2017 | 11:07 pm&nbsp&nbsp&nbsp&nbsp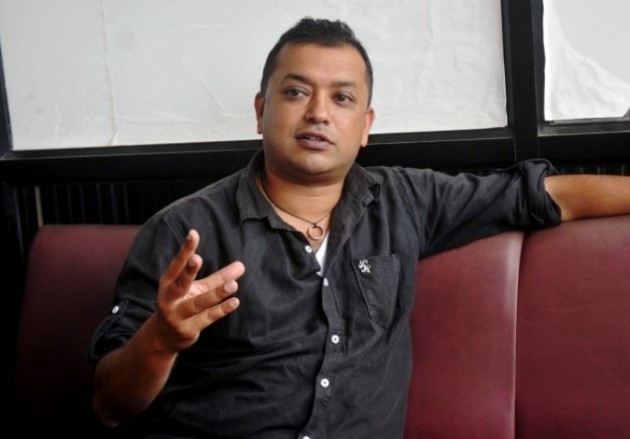 Bhaktapur / Apr. 17: Health Minister Gagan Kumar Thapa has said the government is working on a plan to provide financial assistance of Rs 500,000 to cancer patients in the country.
Speaking at a programme organised at the Bhaktapur Cancer Hospital in Bhaktapur, on Monday, Health Minister Thapa said the government was preparing to increase the assistance amount being given to cancer patients.
Currently, the government provides Rs 100,000 to a cancer patient belonging to the poor and backward communities.
" Treatment of cancer is costly. The Ministry has proposed the Finance Ministry to increase the amount of monetary assistance being provided to cancer patients. Meanwhile, the Health Ministry is awaiting an approval from there (Finance Ministry) to implement its plan," he added.
Stating that the government had laid its focus on making the citizens health conscious and encouraging them to adopt healthy habits so as to prevent them from becoming ill, Thapa said.
The government was working to increase efficiency of the government-run hospitals across the country for the relief of patients of chronic diseases.
Besides, the government has extended the services of the Gangalal National Heart Center to outside the Kathmandu Valley.
Center's services are being rendered from the Bheri Zonal Hospital Hospital, Nepalgunj and a cancer hospital in commemoration of the late Girija Prasad Koirala has been established in Nepalgunj, according to Minister Thapa.
He further said the government was preparing to introduce a health insurance proposal to a meeting of the Council of Ministers to be held on April 20, seeking its endorsement and the health insurance of all citizens will be made mandatory from the next fiscal year. RSS