Capital expenditure only 36 per cent in nine months
April 17, 2017 | 11:06 pm&nbsp&nbsp&nbsp&nbsp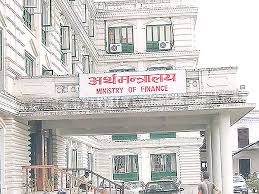 Kathmandu / Apr. 17: The total capital expenditure in the country has stood at 36 per cent in the first nine month of the current fiscal year.
The information was shared during the second quarterly meeting of the ministry-level development problem resolution committee held in Singhadurbar on Monday. Deputy Prime Minister and Minster for Finance Minister Krishna Bahadur Mahara is the chairman of the committee.
On the occasion, the officials pledged to increase the total capital expenditure up to 80 per cent till the end of the current fiscal year by expediting the budget implementation.
During the programme, Mahara directed the ministry and the bodies concerned to increase the capital expenditure in the remaining period f the current fiscal year by speeding up the development works.
"We made big talks for budget implementation but failed to carry out practically. Let's not allocate budget to the programmes that failed to spend 50 per cent of the capital expenditures," Mahara added.
Likewise, Secretary at the Finance Ministry Dr Shantaraj Subedi said that the programmes have not reached to the targeted class, saying that the situation of the budget implementation was disappointing.
"It is unfortunate that only Rs 520 million has been given of the Rs 52 billion amount to be given to the quake-affected households at the two percent per anum interest. Ministry's quake-hit under-secretary too has not received the amount," the Finance Secretary said.
However, the Ministry's Spokesperson Ramsharan Pudasaini said that the revenue collection has crossed 104 per cent of the target. RSS