Transport Department suspends 5 employees
April 19, 2017 | 9:34 pm&nbsp&nbsp&nbsp&nbsp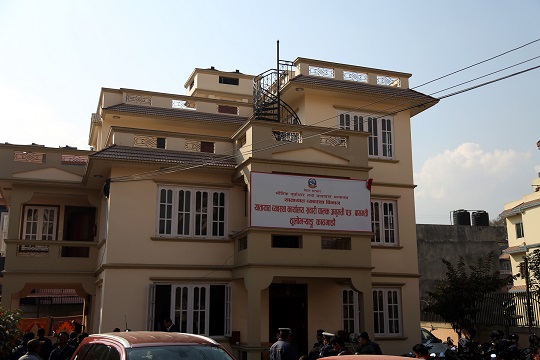 Kathmandu / Apr. 19: The Department of Transport Management on Wednesday suspended five employees from duty for their alleged involvement in extensive irregularities in revenue entry.
Those suspended have been identified as Nay Raj Nepal, Chief at the Transport Management Office, Koshi, account officer Tikaram Adhikari, accountants Suresh Adhikari and Rudra Prasad and non-gazetted first class officer (nayab subba) Tikaram Bastola, according to the Department Spokesperson Tokraj Pandey.
Secretary at the Ministry of Physical Infrastructure and Transport Dhan Bahadur Tamang ordered their suspension through a ministerial level decision today as preliminary investigations showed their involvement in the irregularities in revenue entry.
The Department wrote to the Commission for Investigation of Abuse of Authority (CIAA) today itself, asking for further investigation into the matter. RSS