UDMF and govt ink deal to hold local polls in two phases
April 22, 2017 | 9:51 pm&nbsp&nbsp&nbsp&nbsp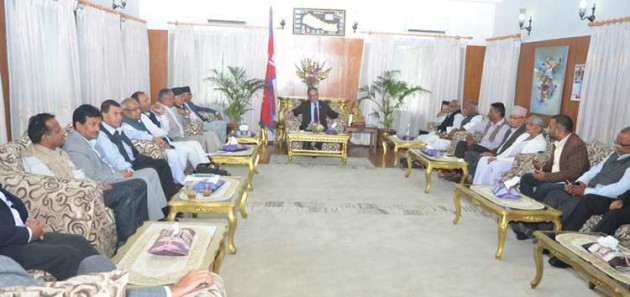 Kathmandu / Apr. 22: The ruling alliance and United Democratic Madhesi Front (UDMF) have reached an agreement to hold local-level elections in two phases.
The meeting held at the Prime Minister's residence, Baluwatar took this decision to this effect after the government agreed to fulfill the demands of the UDMF.
"The first phase of the local-level polls will be held on May 14 while the second phase of elections will be conducted in the last week of May," said Co-chair of Federal Socialist Forum Nepal Rajendra Shrestha.
The UDMF has agreed to withdraw all the protest programs after the government assured the agitating alliance of fulfilling all its demands.
The UDMF will withdraw all its protest programs and after the meeting between UDMF and ruling alliance agreed to hold elections in two phases, said Rastriya Janata Party leader Laxman Lal Karna.