NEOC to ex-fighters to observe local election; NHRC to monitor human rights situation during local polls
April 27, 2017 | 9:23 pm&nbsp&nbsp&nbsp&nbsp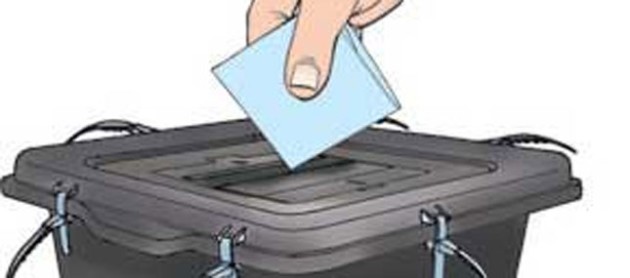 Kathmandu / Apr. 27: The Election Commission has given approval to 49 organizations to observe the local level election.
Among 65 organizations applying for approval of election observation, 49 were accepted in line with the Election
Observation Directive -2073. With this, 49,947 persons would act as observers in the local level elections slated for May 14, and June 14.
The National Election Observation Committee (NEOC), Election Observation Forum Nepal, Human Rights and Peace Organization,
General Election Observation Committee (GEOC), News Club of Nepal, Nepal Election Observation Network, Election Observation Committee Nepal, Human Rights Protection Forum, INSEC and Nepal Bar Association are some of the organizations observing the election.
Among those applying for the observation approval, NEOC is to mobilize 12,000 persons while Election Observers' Forum Nepal to 5,677 and the Former Combatants' Nepal to mobilize 300 persons, according to the Election Commission.
Meanwhile, various diplomatic missions and international organizations extending support in Nepal's economic and social sectors have shown interest to observe the two-phased local election.
The diplomats from the development partners as the US, France and Norway have shown willingness for the observation, said
Chief Election Commissioner Dr Ayodhi Prasad Yadav, adding that they have also requested for their arrangement to see the election outside the capital city as well. They also inquired about the progress in the election preparations, he mentioned.
The EC has however formulated a policy that it would not invite foreign observers, but allow the representatives from the diplomatic missions to study and visit the places where the elections are conducted.
NHRC to monitor human rights situation during local polls
Similarly, the National Human Rights Commission (NHRC) said that the constitutional body will monitor human rights situation across the country during the upcoming local level elections.
The commission's Spokesperson Mohana Ansari issued a press release and informed that the commission will deploy monitoring teams of human rights officers from this week for the pre-election, election and post-election time monitoring.
According to Ansari, the teams will monitor whether all the political parties are allowed to conduct peaceful gathering and express their ideologies as well as whether the parties are using children in their election campaign or not.
The press release also stated that the monitoring teams will also focus on possible incidents of human rights violations by political parties during their campaigns as well as situation of voter education. The commission has also said that it would focus on whether all the voters, including senior citizens, minorities and people with disabilities, are ensured of free and fair voting or not.
The commission has also formed a monitoring and coordination committee led by Commissioner Ansari for this purpose.
Meanwhile, the commission has also appealed all the political parties and concerned to respect people's right to support or reject a political issue and not to use violent means to deal with those issues. RSS