AWRC directs govt to measure quality of dairy products
August 6, 2017 | 10:01 pm&nbsp&nbsp&nbsp&nbsp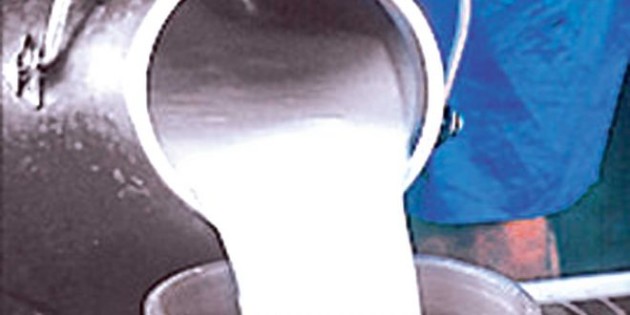 Kathmandu / Aug. 6: The Agriculture and Water Resources Committee (AWRC) under the Legislature-Parliament has directed the government to measure quality of milk and dairy products being produced and distributed across the country including Kathmandu valley at the earliest and take action against those found producing or distributing substandard dairy products.
The committee's meeting today also directed concerned ministry to amend laws causing obstacles to monitoring dairy products and food items in the market.
In response, Minister for Livestock Development Shanta Kumar Tharu said initiatives would be taken to carry out reform after monitoring dairy industries and products.
He also pledged to create employment opportunities for youths within the country by increasing additional subsidy in livestock farming.
Likewise, Secretary of the Livestock Ministry Yubakdhoj GC, Managing Director of the Dairy Development Corporation Ganga Timsina, Director General of the Department of Food Technology and Quality Control Sanjiv Kumar Karna apprised the meeting of the functioning of their respective offices.
Also at the meeting, lawmakers including Kamal Prasad Pangeni, Nawaraj Sharma, Chandra Bahadur Kunwar, Man Bahadur Tharu, Kashi Nath Adhikari, Amrit Kumar Bohara and Dilli Prasad Kafle stressed the need for measuring quality of dairy products and taking action against those selling the substandard products. RSS