Lawmakers stress cost-friendly election systems; 'Provincial and central elections within third week of November'
August 6, 2017 | 10:02 pm&nbsp&nbsp&nbsp&nbsp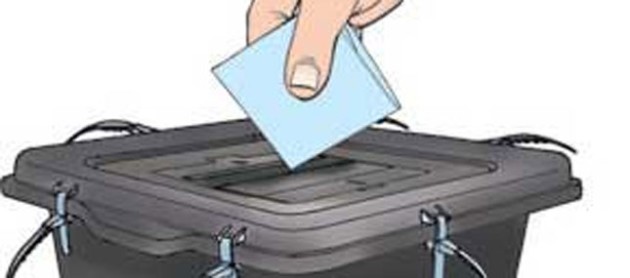 Kathmandu / Aug. 6:Deliberations on the amendment bill related to the provincial assembly elections continued in the meeting of the State Affairs Committee under the Legislature-Parliament on Sunday.
Most of the speakers have suggested in lessening the cost and making the election systems cost-friendly.
The lawmakers further stressed on managing electrical voting machine as existing election systems was time consuming and impractical.
Similarly, Minister for Home Affairs Janardan Sharma has assured to cooperate with the Election Commission, urging the EC to amend the bill in accordance with amendment suggestions given by the lawmakers.
Meanwhile, Chief Election Commissioner Ayodhee Prasad Yadav opined that the responsibility of fixing the election date should be assigned to EC or it should be clearly mentioned in the law.
Lawmakers Shakti Basnet, Rekha Sharma, Ram Hari Khatiwada, Dhaniram Poudel stressed on making the electoral system simple and cost-friendly.
A total of 259 amendments have been registered on the bill under consideration in the Legislature-Parliament.
'Provincial and central elections within third week of November'
Meanwhile, chairperson of the CPN (Maoist Centre), Pushpa Kamal Dahal, has said that discussion was underway among political parties to hold a provincial and federal election within the third week of coming November.
At a press conference organized by Press Centre Nepal province no 4 here today, Chairman Dahal said that his party is the view that political stability, prosperity, and development in the country was possible only through a directly elected head of the executive.
Responding a query regarding Bharatpur election, he recalled that CPN (UML) Chairperson KP Sharma Oli played the role of a responsible leader urging the party leaders not to blame each other and to take the result of Chitwan election sportily.
Saying people of Tarai and Madhes have now developed positive feelings towards Maoist, the former Prime Minister clarified that unity between Tarai and Hill was a must. RSS