Supreme Court orders to release Chudamani Sharma
August 11, 2017 | 9:07 pm&nbsp&nbsp&nbsp&nbsp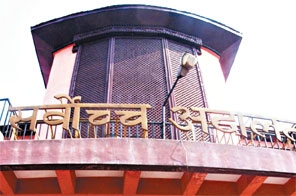 Kathmandu / Aug. 11: Supreme Court on Friday ordered the police administration to release corruption accused Chudamani Sharma on a general date.
Responding a writ filed in the apex court seeking his immediate release a bench of justices comprising Deepak Raj Joshi, Deepak Kumar Karki, Kedar Prasad Chalise, Sharada Prasad Ghimire and Anil Kumar Sinha ordered to this effect.
The writ was filed by Kalpana Upreti Sharma, wife of suspended Director General of Inland Revenue Department after the CIAA continued to detain him in judicial custody after the accused failed to post the bail amount as demanded by the anti-graft body.
The CIAA had filed a corruption case against Sharma at the Special Court on the charge of his involvement in misusing over Rs 10 billion while settling taxes related to business firms. Before filing the corruption case at the special court the anti-graft body had asked the accused to post Rs 3 billion rupees as bail for his release.
The CIAA had arrested him back in June after being accused of corruption on fixation of revenue. Multiple charges were filed at against now released Sharma on the unlawful exemption of tax to businesspersons.