Home Minister directs for intensifying rescue efforts
August 11, 2017 | 9:07 pm&nbsp&nbsp&nbsp&nbsp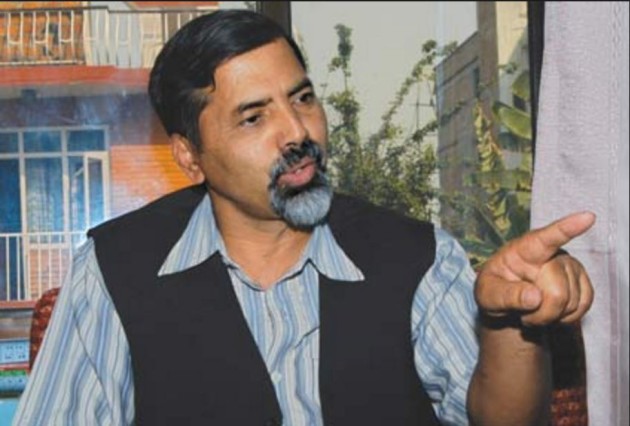 Kathmandu / Aug. 11: Home Minister Janardan Sharma has instructed the authorities concerned to intensify rescue efforts in the flood-affected settlements in Saptari.
Flood triggered by the incessant rains in the Khando River based in Dewari Bharuwa of Rajbiraj Municipality-15 has started entering the nearby settlements, terrorizing the normal life.
The Home Minister this morning called up the Road Division Office, Itahari's officials, directing them to send two large chain dozers towards the affected sites for the rescue of people, according to Home Minister's press coordinator Laxmi Pun. The swollen river has started changing its course, increasing a risk of dam breakage.
A joint squad of Nepal Police, Nepal Army and Armed Police Force headed by Deputy Superintendent of Police Yadav Raj Upreti and Nepal Army major Dipesh Rana Magar has been deputed for carrying out rescue works.
Saptari's Chief District Adhikari Krishna Bahadur Katwal, the flood has so far killed one person. Mainakaderi and Bhediya of Tirhut Rural Municipality have been flooded and rescue efforts are also underway, the CDO said. RSS