NEA continues to reduce losses, anti-power leakage campaign turns meaningful
August 17, 2017 | 9:16 pm&nbsp&nbsp&nbsp&nbsp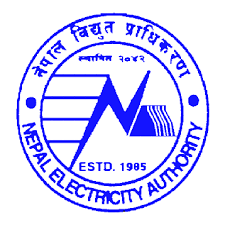 Kathmandi / Aug. 17: The Nepal Electricity Authority (NEA) has been able to reduce its losses significantly by Rs 7 billion in the last fiscal year (2073/074 BS) and its loss now stands at Rs 970 million only.
The NEA, that had been suffering loss since 2002, could reduce its losses by controlling power leakage, reforms in management and hiking the tariff among others.
At a program organized here today by the NEA on its 32nd anniversary, it was shared that the NEA could gain Rs 50.22 billion as an increment in income in 2073/074 through the sales of electricity against Rs 35 billion of previous fiscal year.
The NEA had projected loss amounting to Rs 2.4 billion in the fiscal 2073/074.
Payment increased
The NEA has made payment of over Rs 28 billion for the purchase of electricity from the private sector and India in the fiscal year 2073/074.
The annual purchase price of electricity has been increasing by 27.43 per cent per unit yearly due to in hike in price on annual basis.
Transmission lines of high-voltage in the offing
As stated by NEA Executive Director Kulman Ghising on the occasion, the construction of a 4000 KV north- south river basin-based transmission line would be started. Likewise, construction of an east-west 400 KV transmission was in the top priority of the NEA. The World Bank, Asian Development Bank, European Bank and the US-based Millennium Challenge Corporation are to assist the construction of transmission lines of high capacity.
The NEA has come with a plan of completing the construction of New Butwal-Gorakhpur and Galchhi-Kerung transnational transmission line within the next five years. The NEA, pledging to do its best complete the under construction projects funded by it and its assisting companies within the deadline, said it would give an emphisis on the implementation of new projects as well.
Addressing the event, Minister for Energy Mahendra Bahadur Shahi said action would be taken against NEA employees for failure to improve their performance and skills.
He also underscored the need for wiping out problems and bad tendency prevailing in the NEA like employees taking bribe to make electricity meters available to consumers.
He directed an end to unethical conducts of the trade unions and political parties, committed in the name of the NEA. "Trade unions crossing their set boundaries would also be booked," he said.
He also informed that a system to pay electricity tariff through mobile phone would be introduced soon in the nearest future, while directing concerned authority to manage or repair infrastructure like chairs at the collection counters that often deal with crowd, and behave politely with consumers. RSS