Internet Governance Forum begins in Nepal to launch discussions on internet ecosystem
August 18, 2017 | 9:19 pm&nbsp&nbsp&nbsp&nbsp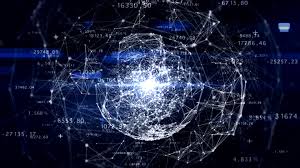 Kathmandu / Aug. 18: For the first time and first of its kind, Nepal Internet Governance Forum (IGF) kicked off in the capital city on Friday. The IGF is the multi-stakeholders' platform to discuss and debate multifarious issues around the internet ranging from policy to technology, law to security, business to human rights, and openness to innovation, among others.
The first IGF begun under the slogan of 'Building Sustainable Internet Ecosystem in Nepal' gathered more than 100 people from across the country and abroad representing diverse sectors to share the internet wonders, achievements, potential and future challenges in Nepal.
The two-day programme featured the topics as multi-stakeholder model of internet governance: opportunities for developing countries, women and ICT: Nepalese scenario, ccTLD and IDN in Nepal: users, scope and challenges, privacy, data protection and national security issues: Nepali perspective, internet ecosystem and how internet works, initiating a youth platform for internet governance: Nepal youth IGF, digital certificate and signature for building trust on the first day.
The message of best wishes given by Chair of Internet Governance Forum Multi-stakeholder Advisory Group, Lynn St Amour, was read out at the programme. In the message, she said, "A good multi-stakeholder process is open, transparent, inclusive, and allows for broad participation, and as evidence from your programme this week, multi-stakeholderism is a key component of any internet governance discussion or process."
Addressing the Forum, Minister for Women, Children and Social Welfare, Asha Koirala, said internet is a must for open and transparent governance. "Women, children and disabled ones should not be deprived of internet benefits," she underscored.
It was informed at the programme that there are around 57,000 domains running in Nepal, among which .com extension stands top, while .gov.np the least. There are only 2,400 domains under .gov.np extension.
During a session relating to women and ICT, Secretary at CAN Federation, Sunaina Pande, argued that female's intervention in ICT was must to realize smart city in Nepal. She however admitted that there was no exact data how many women were involved in ICT profession in Nepal.
In the same session, Director at LOOM, Jyotsna Maskay, said, "Harassment is quite gendered in Nepali society and so is online."
According to her, women face more harassment online than the men do. Online violence to sexual minorities was more alarming, she complained.
Similarly, speaking about multistakeholders' approach in the Internet Corporation for Assigned Names and Numbers (ICANN), its Head of Outreach and Public Responsibility in Asia Pacific, Kelvin Wong, said transparency, accountability, inclusion and flexibility were imperative to this regard.
Senior Director at Nepal Telecommunications Authority, Anand Raj Khanal, said availability and affordability of internet to women, disabled and marginalized community must be ensured to avoid digital divide. "I hope the first IGF in Nepal would be successful to whet internet issues and transfer knowledge in this sector," he added.
Software developer Manoj Bhattarai presented the apps his team developed within 24 hours of the recent flood in the southern plains. The apps named 'Nepal Flood Relief' is useful for the volunteers and the relief providers in the flood hit area, he added.
The programme hosted by Internet Society Nepal with the support of more than three dozens of organizations and the Department of Information Technology is to dwell on digital cash, bitcoin, online payment, viability of smart city, IPv6 deployment, cyber security, freedom of expression on internet in Nepal tomorrow.
Since 2006, IGF is being held globally every year. Switzerland is hosting the 12th IGF coming December. Even the regional IGFs are held from time to time.
Nepal IGF is expected to sensitize the stakeholders on myriad of issues around the internet at a time when the internet use is growing thereby facilitating rights, advocacy and business. RSS