First PA meeting concludes in province 2, 5, 6 and 7 today
February 4, 2018 | 10:16 pm&nbsp&nbsp&nbsp&nbsp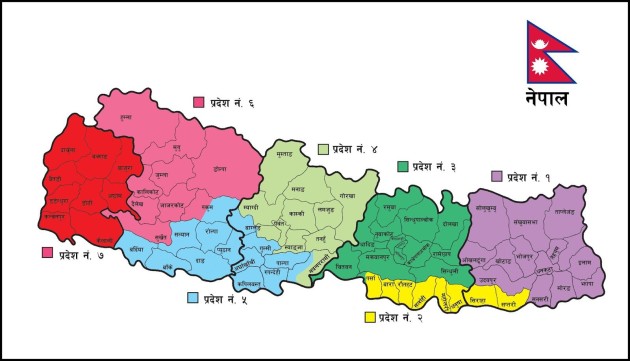 Kathmandu / Feb 4: The first provincial assemblies meeting of province- 2, 5, 6 and 7 has concluded on Sunday. The meetings convened at the temporary headquarters Janakpur, Butwal, Birendranagar and Dhangadi respectively.
The first PA meeting of Province 2 has held in the Education Training Centre in Janakpurdham. The meeting decided to elect the speaker and deputy speaker on February 14.
Senior-most PA member Laganlal Chaudhary conducted the meeting and the meeting observed a minute of silence commemorating martyrs.
Likewise, Province 5 concluded its meeting at the meeting hall of Butwal chapter of Federation of Nepalese Chamber of Commerce and Industry. Senior-most PA member Baldev Sharma Pokhrel chaired the Provincial Assembly.
The meeting has formed a five members committee to run the parliamentary assembly in the absence of the speaker. The five members consist of the senior-most PA member Baldev Sharma Pokharel, Kamal Raj Shrestha from CPN (UML), Dadhi Ram Neupane from CPN (Maoist Center), Asta Bhuja Pathak from Nepai Congress and Tara GC from Rastriya Janamorcha. Another meeting of the parliamentary members of the Province 5 is scheduled to meet on Febrauary 14.
The first meeting of Province 6 was held at the meeting hall of the office of Irrigation Division in Birendranagar, Surkhet. During the meeting, PA members expresssed their committment on unification for the development and prosperity of the province.
PA member Yamlal Kandel from CPN (UML), Mahendra Bahadur Shahi from CPN (Maoist Center), Jeevan Bahadur Shahi and Soshila Shahi from Rastriya Prajatantra Party expressed their views during the meeting. They promised to make Karnali Province proshpherous through collaboration. The election of February 12 will designate speaker and deputy speaker in the province.
The meeting of Province 7 concluded at the meeting hall of District Coordination Committee Kailali where it declared that elections for Speaker and deputy speakers for Febraury 14. Senior-most member Dibyashwori Shah chaired the first meeting.