Prez election on March 13
February 22, 2018 | 10:52 pm&nbsp&nbsp&nbsp&nbsp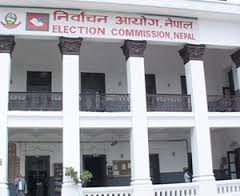 Kathmandu / Feb 22: The Election Commission (EC) has fixed the date for the election of President on March 13. The meeting of the officials of the EC held on Thursday decided to hold the election.
Likewise, the EC has published the schedule for the election as well. According to the schedule, the EC has fixed March 7 for the nomination of the candidates from 10 am till 6 pm. The EC will publish the final list of the candidates on March 8.
The polling time for the election is from 10 am till 3 pm on March 13. The vote counting will begin from 4 pm on same day.
If none of the candidates will receive the majority of the total voters, then the EC will hold re-election, according to the EC.