PM Oli insists on policy-level reforms in education
February 23, 2018 | 9:24 pm&nbsp&nbsp&nbsp&nbsp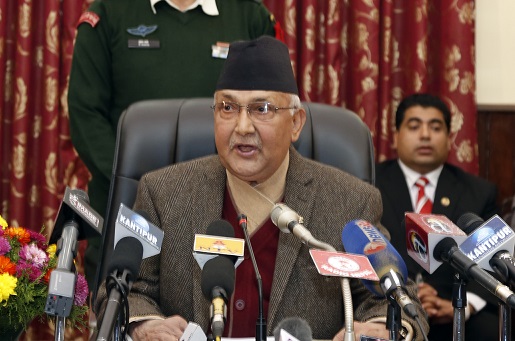 Kathmandu / Feb 23: Prime Minister KP Sharma Oli has insisted on the need for policy-level reforms in the education sector.
Opening the international conference on 'quality education in Nepal's federal setup' organized by the Higher Institutions and Secondary Schools' Association (Hissan) here today, the Prime Minister was of the view of first carrying out policy-level reforms in the education sector and thus providing quality education for all. He expected to receive suggestions from the conference to this regard.
On the occasion, he claimed that the country would find a path towards economic progress and prosperity which was also the necessity of the country, pledging to move ahead by adopting the United Nations sustainable development goals.
Hissan chair Ramesh Silwal spoke of the need of revising the existing centralized education policy and implementing separate education policy at province and local levels. A total of 350 people from 16 countries including Nepal are taking part in the two-day conference.
University professors from 15 countries including India, China, Canada, the US and Australia are scheduled to present working papers on the subject of education policy(in federal structure)of their respective countries, as stated by Hissan general secretary Lok Bahadur Bhandari. RSS