Home Minister Thapa directs Nepal Police to perform innovatively
February 28, 2018 | 9:20 pm&nbsp&nbsp&nbsp&nbsp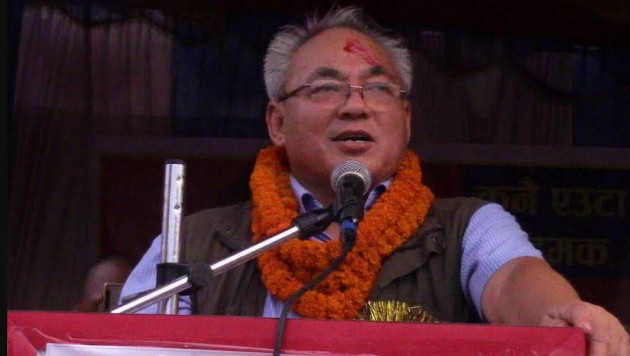 Kathmandu / Feb 28: Home Minister Ram Bahadur Thapa has directed the police organization to carry out law and order operations with innovation.
Newly appointed Home Minister Thapa said this while inspecting the Nepal Police Headquarters today for the first time after assuming the office.
On the occasion, Thapa stressed the importance of competence in crime investigation and assurance of law and order for the country's economic development and prosperity.
Saying that he was aware of the Province Police Act and its jurisdiction as well as the issues of promotion and resource deficit within the organization, he expressed his confidence that the Home Ministry would work with concrete plan for resolving the problems.
On the occasion, the Home Minister also visited the Police Headquarter Command Centre, Digital Forensic Lab and Polygraph Section.
He directed the senior police officials to put all-out efforts towards maintaining law and order in the country and also expressed commitment to address the problems of provincial police.
Also speaking on the occasion, Inspector General of Police (IGP) Prakash Aryal said that it was a very new opportunity for the Nepal Police to enter into the federal state system and expressed confidence that they could smoothly move to the federal structure if there was facilitation with policy clarity from the Home Ministry end.
IGP Aryal briefed Home Minister Thapa on the evolution, current status, challenges, needs and expectations of the police organization. RSS