Women, excluded groups facing barriers to energy access in Nepal
February 28, 2018 | 9:19 pm&nbsp&nbsp&nbsp&nbsp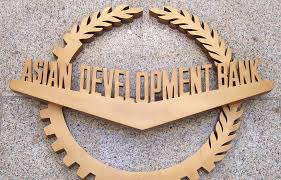 Kathmandu / Feb 28: Women, the poor, and excluded groups face various structural barriers, preventing them from benefiting from Nepal's energy sector, said a report released by the Asian Development Bank (ADB).
The issue of poverty in Nepal has a strong gender, caste, regional, and geographic dimension that is also reflected in the energy access, argued the report named 'Gender Equality and Social Inclusion Assessment of the Energy Sector'. It has assessed the status of energy access in Nepal, and their implications for women and the socially excluded ones.
ADB Principal Social Development Specialist, Francesco Tornieri, observed, "Ensuring adequate focus on gender equality and social inclusion is a long-term commitment and priority set out by the Government of Nepal and shared by ADB. Although this applies to all sectors, we see the energy sector—one of the most challenging in this regard—as offering a range of remedies both in terms of on-grid and off-grid systems ."
Moreover, the report has explained how women in Nepal are responsible for fetching fuel and water for their households as well as for various types of microenterprises. The significant amount of time and effort they spend in collecting fuel takes them away from jobs, education, and other activities for "self-improvement", added the report.
The recommendation has been made for supportive policy and institutional frameworks as essentials to address gender and social exclusion issues (GESI) in the energy sector. Equally important are political commitments and other national and regional processes. RSS